Arrays installed by more than 50,700 households in first quarter of 2023 as people seek to reduce energy bills
The number of households installing rooftop solar panels reached its highest level in more than seven years in the first months of 2023 as energy-bill payers turned to renewable energy to guard against spiralling costs.
Industry figures show that more than 50,700 households installed arrays between January and March, more than double the number in the same months last year and the highest figure since late 2015.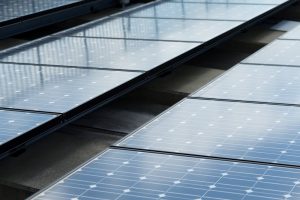 The rooftop solar panels installed in the first quarter between them account for 265 megawatts of power, or half that of a typical coal-fired unit.
Gareth Simkins, a spokesman for Solar Energy UK, said the number of installations has climbed steadily in recent years as households have become increasingly aware of the benefit to household bills and concerned about the environment.
"In the last year, solar installations have been driven by the energy crisis. The war in Ukraine has driven energy bills higher and there has been a greater awareness that solar panels can help to save on costs," he said.
The competition watchdog launched an investigation last year into the domestic green power and insulation industry over concerns that households were not being treated fairly as they scrambled to cut energy bills. The Competition and Markets Authority said it was "concerned about the potential for poor practices, such as making misleading claims about potential cost savings, product performance and suitability".
Read more: TheGuardian
It's Time to Go Green!
If you would like to know more about Solar Panels and the PowerBanx range of home battery systems, and get a free instant quote, please complete our online form: