solar-battery-hero-image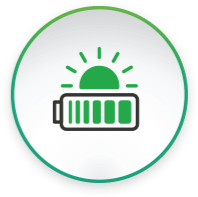 Solar & Battery
Generate, use and store your Solar electricity to save you money
Solar and Battery Systems in Bedfordshire
Districts in Bedfordshire
The districts that we cover in Bedfordshire are Bedford, Central Bedfordshire and Luton.
Towns and Postcodes in Bedfordshire
The towns and postcodes we cover are:
Ampthill (MK45), Apsley End (SG5), Arlesey (SG15), Aspley Guise (MK17)
Bedford (MK40), Beeston (SG19), Biggleswade (SG18), Billington (LU7)
Bletsoe (MK44), Bourne End (MK43)
Caddington (LU1), Campton (SG17), Chalton (LU4)
Church End (LU6), Clapham (MK41)
Elstow (MK42)
Fancott (LU5)
Henlow (SG16)
For more information and a free quote just fill in the form below.
Get Your Quote Today With No Obligation
Please fill in your details below and one of our agents will get back to you soon with your personalised quote.