The Liberal Democrats party has released its manifesto for the upcoming general election, promising to ramp up support for renewables.
Under a Lib Dem leadership, community and decentralised energy would be expanded, with a requirement for all new homes to be fitted with solar panels, and support for councils to develop local electricity generation.
Solar would also see a boost under the Liberal Democrats leadership with the removal of "the Conservatives' restrictions" on solar and wind, as well as the provision of greater funding for renewables, the manifesto states.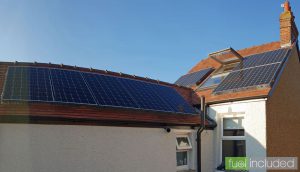 Solar is on the agenda for several of the parties, with the Green Party pledging to provide 10 million homes with solar and the Labour party proposing to install solar PV at 1.75 million homes as part of its Warm Homes for All initiative and to create 2,000 solar hubs on community buildings.
The Lib Dems' manifesto also outlines plans for investment and innovation in cutting-edge energy technologies, which includes energy storage, as well as tidal and wave power, demand response, hydrogen and smart grids.
Read more: Solar Power Portal