Energy prices are now the biggest concern for businesses, according to a new report from npower Business Solutions (nBS).
In a survey of 200 large businesses, 77% put energy costs as their biggest concern followed by 72% identifying the ongoing recovery from Covid-19. Nine out of ten businesses predict their energy costs will increase over the next 12 months, and 80% have reported that energy is now a board-level issue.
The Business Energy Tracker report has been released just after Cornwall Insight updated its forecast for the upcoming winter price cap period, raising it to nearly £3,000 – a jump of over 50% on the summer price cap – as geopolitical barriers show "no sign of abating".
Companies are now urging the government to do more to protect them from the impact of the energy crisis, with 82% believing more needs to be done in terms of policy and incentives, and 21% believing that nothing is being done to help them at all currently.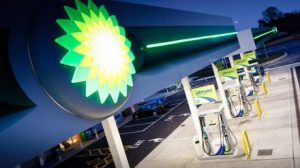 "Businesses are currently facing huge challenges, and are emerging from two years of upheaval into even more uncertainty. Rising inflation, the reduction in government pandemic support and increased energy market volatility are all having an impact on confidence," said Anthony Ainsworth, chief operating officer at nBS.
"While some progress has been made, the message coming through loud and clear from this research is that current policy is not doing the job it needs to do to support businesses at a time when energy is their biggest concern."
Read more: Current+
It's Time to Go Green!
If you would like to know more about Solar Panels and the PowerBanx range of home battery systems, and get a free instant quote, please complete our online form: