The Edison Electric Institute (EEI), whose membership includes all investor-owned U.S. power companies, has told its members to prepare contingency plans for their operations due to the COVID-19 pandemic.
Several U.S. grid operators already have announced measures designed to keep employees as safe as possible, while maintaining the reliability of the nation's power supply.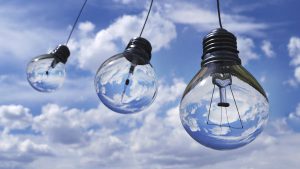 The EEI in a bulletin to its members said companies could see as much as 40% of their employees become ill due to the coronavirus. The World Health Organization on March 11 declared the virus a global pandemic.
French utility EDF on Tuesday said three of its employees—one each at the Fessenheim, Belleville, and Cattenom nuclear plants—tested positive for coronavirus. EDF said several other workers who were in contact with those workers were told to self-isolate for at least the next two weeks.
"It is predicted that a large percentage of a company's employees … could be out sick, quarantined, or might stay home to care for sick family members," EEI said in the bulletin. EEI has canceled or postponed all meetings through April 30.

"This was a difficult decision, but we feel it is best to err on the side of caution as this situation rapidly evolves," the group said in a statement.
Read more: Power Mag