(REPOST: Automotive News)
Delphi's announcement last week that it will acquire software startup NuTonomy will give the U.S. supplier three advantages in the race to deploy self-driving vehicles.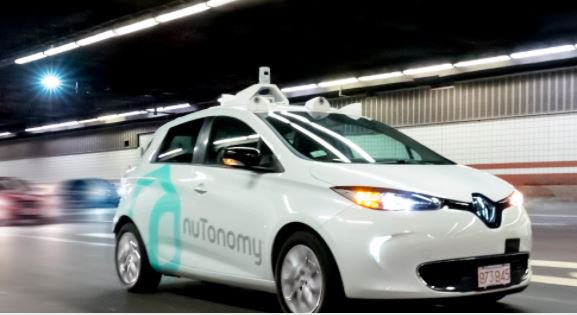 1. NuTonomy's 70 engineers and scientists will nearly double the size of Delphi's r&d team devoted to autonomous driving.
2.The Boston company's robo-taxi fleets in Singapore and Boston will help Delphi accelerate its own road tests.
3. NuTonomy and Lyft are developing vehicle-to-passenger information systems for autonomous vehicles. That relationship will give Delphi access to the fast-growing ride-hailing market.
In 2016, NuTonomy launched its robo-taxi service in Singapore. That service now employs a fleet of 20 Renault Zoe electric superminis plus two Peugeot 3008 crossovers.
In Boston, city officials last week approved NuTonomy's request to allow a smaller fleet of Zoe taxis to transport passengers. The Boston test will give NuTonomy a chance to test its taxis in winter.
As it happens, Delphi has announced plans to deploy small fleets of robo-taxis in Singapore and Paris, and it has hinted at plans for a third fleet in Pittsburgh or Boston.
When the acquisition is complete, Delphi says it will have 60 autonomous vehicles in the U.S., Europe and Asia.
In an interview, NuTonomy CEO Karl Iagnemma predicted that ride- hailing fleets will offer the first large-scale opportunity for automakers to field Level 4 self-driving vehicles.
"We are focused on robo-taxi opportunities," Iagnemma said. "Philosophically, Delphi and us see the world the same way."
There is some overlap between the companies. NuTonomy has developed software that can identify objects, map the road and maneuver the vehicle.
Delphi also has developed software to navigate the vehicle. But Glen De Vos, Delphi's chief technology officer, said last week that Delphi will use both software packages.