Renewable electricity may be only source to withstand biggest shock in 70 years
Renewable electricity will be the only source resilient to the biggest global energy shock in 70 years triggered by the coronavirus pandemic, according to the world's energy watchdog.
The International Energy Agency said the outbreak of Covid-19 would wipe out demand for fossil fuels by prompting a collapse in energy demand seven times greater than the slump caused by the global financial crisis.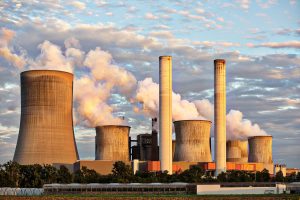 In a report, the IEA said the most severe plunge in energy demand since the second world war would trigger multi-decade lows for the world's consumption of oil, gas and coal while renewable energy continued to grow.
The steady rise of renewable energy combined with the collapse in demand for fossil fuels means clean electricity will play its largest ever role in the global energy system this year, and help erase a decade's growth of global carbon emissions.
Fatih Birol, the IEA's executive director, said: "The plunge in demand for nearly all major fuels is staggering, especially for coal, oil and gas. Only renewables are holding up during the previously unheard of slump in electricity use."
Read more: The Guardian