(REPOST: Business Car Manager)
The November budget didn't amount to a whole hill of beans for the air quality people, however the Chancellor of the Exchequer's decision to make RDE Step 2 (not due until 2020-21) the new standard for diesels puts an end to squabbling over Euro 6, and this was hailed as a smart move…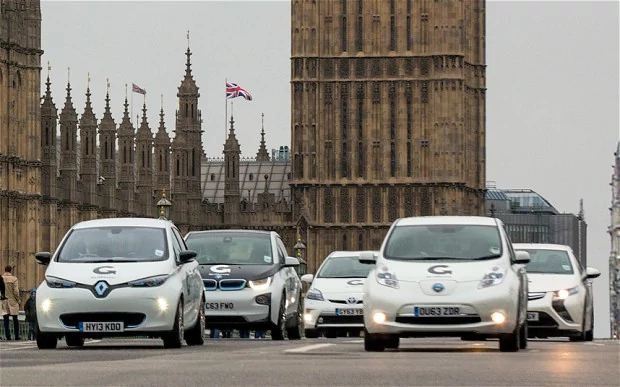 …and here's one big reason why: Nick Molden, founder and CEO of Oxfordshire-based Emissions Analytics, AKA the emerging hero of Real World Emissions and PEMS testing, told the conference how some Euro 6 compliant diesel cars are exceeding their NOx limit by 12x, while a handful of older Euro 5 diesels are actually quite clean. If there is scrappage down the road, he hopes that it discriminates on the basis of real world emissions evidence not the flawed legacy of the NEDC. The nightmare scenario, he noted, would be scrapping a clean car and buying a dirty one, at vast cost to the tax payer.
Merc: big trucks to electric Vitos
Paul Robertson from Mercedes-Benz trucks showed off a lovely hybrid 7.5 tonne truck from the Mitsubishi Fuso division (which parent Daimler bought in 2004), and it cuts fuel costs by 23%…
…meanwhile he reminded everyone that the electric Vito will land in 2018, an EV Sprinter the year after, and E-Truck in 2020. This is all just around the corner now and will in our view create the broader context in which early contenders like Nissan will be able to flourish even more.
Dirty emissions…from tyres?
Some data generated for the government by Ricardo, represented by principal consultant Dr Guy Hitchcock, has put out the message that 70% of particulates are from tyre abrasion and brake dust, which has led some sceptics to ask whether an EV revolution will address it…
Read more