Funding boosts for carbon capture and storage (CCS), electric vehicles (EVs) and nuclear announced, as renewables are once again absent from the UK's Budget.
Chancellor Rishi Sunak delivered the Budget today (11 March 2020), with pledges for the green economy almost a footnote in the Red Book.
CCS is to receive an injection of cash in the form of a new CCS Infrastructure Fund of a least £800 million designed to establish CCS in at least two UK sites – one by the mid-2020s and one by 2030.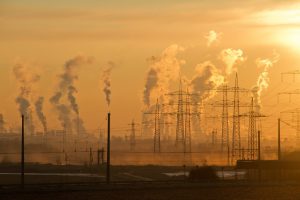 The previously announced promise of £500 million for EVs took centre stage within transport funding. More detail than previously known was released, including the creation of a Rapid Charging Fund as part of this to help businesses with the cost of connecting charge points to the electricity grid as well as a comprehensive EV charging infrastructure review, to be conducted by the Office for Low Emission Vehicles.
The plug-in car grant is also to be extended to 2022-23, with an extra £403 million provided.
For research and development (R&D), the Budget committed to at least doubling the size of the Energy Innovation Programme to help meet the challenge of net zero and ensure the UK is at the forefront of new decarbonisation technologies, Sunak said.
Read more: Current News