The government is aiming to start the legislative process for the Smart Export Guarantee (SEG) before the summer in a bid to have the export tariff up and running before the end of the year.
Earlier this week Labour MP Kerry McCarthy quizzed officials from the Department for Business, Energy and Industrial Strategy (BEIS) on when proposals for the SEG will be published, with the UK solar industry currently sitting in a policy vacuum.
The feed-in tariff closed to new solar installations on 31 March 2019 and while a consultation on the SEG was launched in January and closed on 5 March 2019, an official response or update has yet to be issued.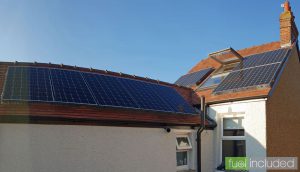 But in response to McCarthy, universities minister Chris Skidmore, standing in for energy minister Claire Perry, revealed that the government hoped to kick-off the legislative process for the SEG before the summer recess.
No specific dates for summer recess have been set as it stands, however it usually starts in late July.
An update on the progress of the SEG included within a consultation on supplier licence amendments, also published earlier this week, states that the department now envisages that a final deadline for qualifying suppliers to be required to offer a tariff could be set for the end of this year.
Read more: Solar Power Portal