Over the last decade, Great Britain has seen a faster rate of decarbonisation than anywhere else in the world thanks to its transition to renewable energy.
Between 2010 and 2019, carbon emissions fell from 161 million metric tonnes to just 54 million metric tonnes according to a new report by Imperial College London for Drax Electric Insights. The Electric Insights Quarterly October to December 2019 report shows this drop of around two thirds in emissions was driven by a shift from coal to renewables, as well as a decline in electricity demand.
In 2019, emissions fell by 14%, despite fears that low-carbon generation in Britain was stalling.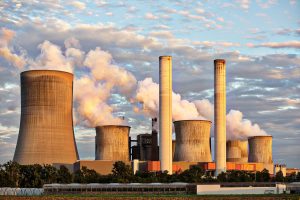 Over the decade, demand for electricity fell by 13%, despite population growth of 7%. However, the report states that this cannot be relied on in the future for further reductions.
As people increasingly turn to electric vehicles and heat pumps in an effort to decarbonise, demand for electricity is likely to increase again.
It also warns that "system operability will undoubtedly become more difficult in the years to come". This will mean there is an increased need for system support services and greater flexibility, with the report suggesting we will increasingly see natural gas used for this purpose.
Dr Iain Staffell of Imperial College London and lead author of the report said that we have seen "unprecedented changes" to the power system, and that it has transformed "at a speed never seen before".
"Several factors made significant contributions to falling emissions including carbon prices, coal retirements, conversions to biomass and the growth in wind capacity. But reductions in electricity demand dwarfed all the others – helping to push down power prices and environmental impacts.
"If this pace of change can be maintained, renewables could provide more than half Britain's electricity by the end of this decade and the power system could be practically carbon free."
Read more: Current News