PVEL stands for PV Evolution Labs. Their speciality is torturing solar panels to determine how tough they are. Every year they publish a report that separates Top Performing panels from those they don't call Top Performing. This year was no different — except in the ways it wasn't the same.
This time, instead of their usual long report, they only put out a 10-page summary. I don't know why they'd do this. Putting effort into writing a lengthy report and then people making fun of it on the internet is the peak human experience.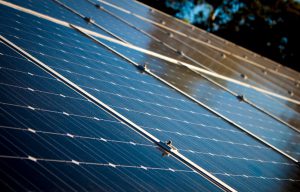 Despite its brevity, there's very useful information in the ten pages called:
"2022 PV Module Reliability Scorecard: PDF Summary"
You can download the document here.
In this article, which will be a summary of a summary, I'll briefly describe…
PVEL testing methodology and what we can conclude from the results they provide.
How PVEL is obsessed with nice BOMs.
The five main physical tests they inflict on solar panels.
Which panels passed all five tests and became Champions of ToughnessTM1.
It's a pity they shrunk their format this year because they didn't even have room to emphasise that far more panels passed all five physical tests than ever before. Because PVEL doesn't test a random sample, we can't be sure the durability of panels has improved, but I'm going to say they have anyway.
Read more: solarquotes
It's Time to Go Green!
If you would like to know more about Solar Panels and the PowerBanx range of home battery systems, and get a free instant quote, please complete our online form: