Tonik Energy has become the latest small supplier to go bust just weeks after failing to pay its Renewable Obligation (RO) fees.
The supplier – which has around 130,000 domestic customers – is now ceasing to trade. It was named as one of six suppliers to have missed the deadline for paying RO fees, with Ofgem stating they also hadn't provided "adequate assurances" they will make the payments by the late payment deadline of 31 October.
It owes £8,651,815.92 in RO fees, however Tonik also failed to make its Year 10 annual levelisation payment for the government's Feed in Tariff (FiT) scheme, owing £124,868.96.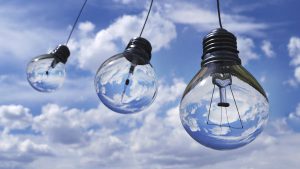 A number of other small suppliers have struggled this year. Bristol City Council-owned Bristol Energy's customers were acquired by Together Energy in September with the council stating that success with the supplier was "impossible in such a volatile market".
Likewise, Centrica bought the customers of Nottingham City Council-owned Robin Hood Energy, with the latter having posted a £23.1 million loss in its April 2018 to March 2019 results.
Meanwhile, Effortless Energy became the first supplier to go under during the COVID-19 pandemic period, and the second to cease trading this year, with Gnergy closing in March.
Tonik Energy's customers are now to be transferred to a different supplier.
Philippa Pickford, director of retail at Ofgem, said: "Tonik Energy customers do not need to worry, as under our safety net we'll make sure your energy supplies are secure and domestic customers' credit balances are protected."
Read more: Current