Beatrice Browning, PhD researcher at the Faraday Institution writes for Air Quality News about the potential value of second-life batteries for energy storage.
The transport sector is one of the principal producers of greenhouse gas emissions in the UK. This, and the UK government's pledge to reach net-zero CO2 emissions by 2050, has catalysed the expansion of the electric vehicle (EV) market in recent years.
Due to this increase, the number of end-of-life EV batteries are predicted to surge in the coming years.
An EV battery is generally considered to be 'end-of-life' when its capacity has declined to approximately 80% of its original value.
However, these spent batteries are now attracting attention from battery manufacturers and start-up companies, with their significant remaining capacity offering huge potential for use in a secondary application.
Due to the current economic and infrastructural issues faced of widespread lithium-ion battery (LiB) recycling, the second life battery (SLB) market provides a promising opportunity to deal with early generations of spent EV batteries – particularly in stationary energy storage (SES) applications.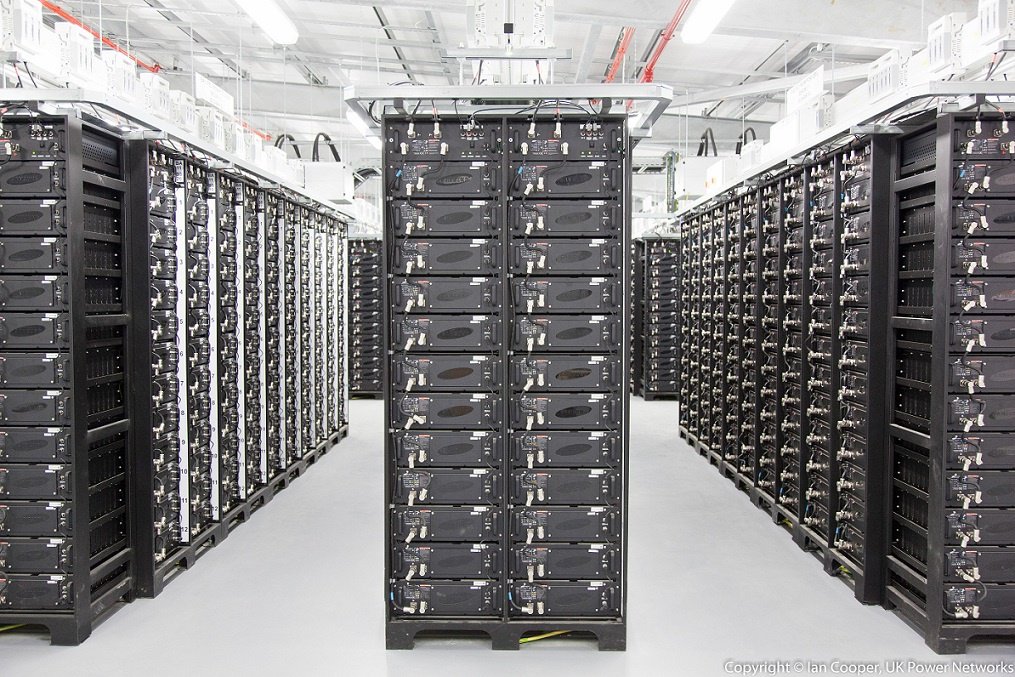 Why do we need stationary energy storage?
SES is vital in times where electricity supply is in substantial demand.
SES can be used commercially, residentially, and industrially, in applications including charging infrastructure, off-grid energy supply, or even street lights.
SES ensures energy can be bought and stored in periods of low demand, when it is cheap, to then be used in times of high demand.
Though they are not currently using SLBs, Pivot Power, a UK-based start-up SES company, are committed to developing the world's largest battery storage and EV charging network using stationary technology.
In 2018, Pivot Power installed of a 3.7MWh battery array at The Emirates Stadium. This array is capable of supplying electricity to power the 60,000 seater ground for a full match and placed Arsenal as a frontrunner in sustainability in sport.
On a larger scale, Pivot Power has also orchestrated the development of 2 battery storage 'superhubs' to be built in Oxford and Kent by 2021.
These SES hubs have not only been built to facilitate fast EV charging but also to provide the electricity capacity for EV charging on a large scale, resulting in reduced pressure on the grid.
Currently, the batteries used in these superhubs are first-life and are being supplied by the Finnish smart technology company Wärtsilä, however, it is possible that as the utilisation of spent EV batteries stationary applications grows, the supply chain for these kinds of superhub will change.
The shift towards SLBs will enable Pivot Power (and other SES providers) to provide competitive energy prices for the consumer (in 5 years' time, projections indicated that SLBs may be up to 70% cheaper than new ones used in these SES applications!).
Issues with second-life batteries
Despite the obvious benefit of SLBs, it is crucial to note that the supply of end of life battery waste is not likely to meet the demand for stationary energy storage applications for at least a decade.
This is because capacity fade to 80% in EV batteries currently takes between 10 and 15 years (and will take even longer as battery technology advances further).
The reuse of LiBs in alternate systems is also only possible with essential rigorous and expensive testing, and the installation of sophisticated battery management systems to ensure they are safe and reliable in their new application.
The process of identifying which used batteries are suitable for a second life is known as 'grading'.
Read more: Air Quality News