As evidence of devastating war crimes in Ukraine by Russian forces grows, and soaring fuel prices mean people in the UK are being engulfed by a tidal wave of unaffordable bills, the UK government is unveiling its long awaited energy security strategy.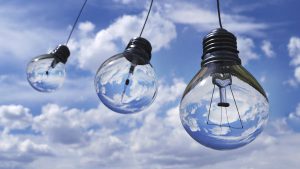 This hugely important policy package will outline how the government will move to cut imports of Russian fossil fuels, make the UK energy supply secure and efficient, and set out how new energy projects help the country hit its legally binding net zero targets.
The strategy comes the same week the UN's Intergovernmental Panel on Climate Change warned global emissions must peak within the next three years and then rapidly come down to prevent global devastation that will leave cities underwater and push a million species into extinction. The UN's secretary-general, Antonio Guterres, said: "Investing in new fossil fuel infrastructure is moral and economic madness."
It is against this backdrop the government is already preparing the ground for an energy strategy that will do little to protect people from surging bills in the short term, and will continue to support the wildly dangerous fossil fuel industries pumping climate-altering emissions into the atmosphere.
Read more: msn
It's Time to Go Green!
If you would like to know more about Solar Panels and the PowerBanx range of home battery systems, and get a free instant quote, please complete our online form: