Renewable energy's contribution to the generation mix continues to grow.
However, it still faces one major challenge. Producing green electricity is one thing, but storing it is quite another.
The problem? It's the weather, stupid. Scotland may be the windiest place in Europe, but that wind isn't consistent. When it blows, the turbines turn, but you don't always get a breezy force five when and where you need it.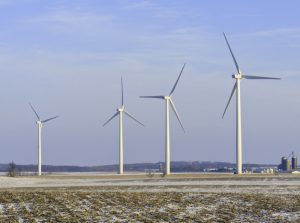 The answer lies in saving the power on blustery days and then using it on calmer ones. That means battery storage. This may sound a profoundly simple solution, but until now, its rollout has been hindered by technical challenges and the cost of the infrastructure.
However, things are changing. Scottish Power has announced plans for a 50 megawatt battery storage facility at its Whitelee wind farm on Eaglesham Moor outside Glasgow – the biggest in the UK. And another company, RES, is managing a 20 megawatt storage centre at Broxburn, West Lothian, the first of its type in Scotland, on behalf of The Renewables Infrastructure Group (TRIG).
Read more: Herald Scotland