Rightwing thinktank Civitas mistakenly cost onshore wind power 10,000 times higher than reality and claimed bill would be £4.5tn
A report that hugely overestimated the cost to the UK of reaching net zero emissions has been retracted by the rightwing thinktank that published it.
The Civitas pamphlet published on Thursday claimed to offer a "realistic" estimate of the cost – £4.5tn – and said "the government needs to be honest with the British people". However, factual errors were quickly pointed out after publication.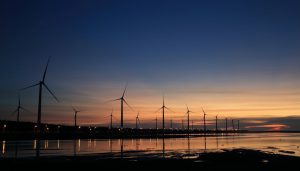 The most serious error was the confusion by the report's author, Ewen Stewart, between power capacity in megawatts (MW) with electricity generation in megawatt hours (MWh). As a result, he presented an unrealistic "£1.3m per MWh" figure for the cost for onshore wind power. The true number is more than 10,000 times lower at about £50 to £70 per MWh. Another error was mixing up billions with trillions.
A statement on the Civitas website said: "This report has been taken down from the website because it was found to contain factual errors, it is undergoing revision and a fresh process of peer review. A revised report will be released when this process is completed."
This statement replaced an earlier one in which Civitas said the report's problems were limited to only two paragraphs: "There has been criticism on social media of two paragraphs of this report, where capacity and output are confused.
Read more: TheGuardian
It's Time to Go Green!
If you would like to know more about Solar Panels and the PowerBanx range of home battery systems, and get a free instant quote, please complete our online form: