SAN JOSE (KPIX 5) — After multiple power shutoffs and the looming threat of more to come, some Bay Area property owners have had enough and are exploring ways of getting themselves off the power grid.
One power option is using home battery storage that is recharged by solar panels.
"Our calls are up five to eight times on a daily basis," said Clean Solar CEO Randy Zechman.
Zechman says the vast majority of calls are now for estimates, site surveys and questions about home battery storage. A Tesla Powerwall can cost a homeowner up to $10,000 and take several weeks to secure permits and install, according to Zechman.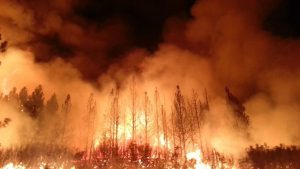 But Zechman said most questions are tinged with a sense of fear and anxiety.
"Lots of people that are very concerned about this new life that were living here in the Bay Area," explained Zechman.
The series of power shutdowns or threat of shutdowns implemented by PG&E to prevent wildfires has also caused a sharp rise in interest in home battery storage at San Jose-based Sunpower.
Read more: Sacramento CBS Local