The 100 per cent electric Renault ZOE has earned yet another award, this time for new drivers, with judges naming it 'Best Green Car' at the inaugural FirstCar Awards 2018.
Hosted by FirstCar at the Royal Automobile Club in London, the awards recognise vehicles that offer excellence for those drivers who are either learning to drive or who have just passed their driving test.
The all-electric Renault ZOE took home the highly-coveted award after impressing FirstCar's industry experts with its 'real world' range, style and value for money. The win underlines its status as an unrivalled choice for those who require an exceptionally efficient compact vehicle that is incredibly easy to live with.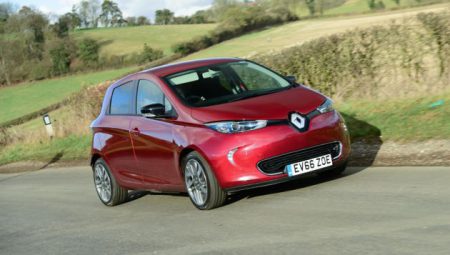 On the judges' decision, David Motton, Editor, FirstCar Theory and FirstCar Practical said: "With zero tailpipe emissions, the Renault ZOE makes an ideal first car for environmentally conscious drivers. Compared with most plug-in electric vehicles, the ZOE is surprisingly affordable to buy new, and there are now plenty of used examples to choose from. What's more, the ZOE is easy to drive, has performed extremely well in Euro NCAP safety tests, and the range is a lot further than most new drivers will need to travel each day."
Read more: Automotive World