(REPOST:Clean Energy News)
Figures published today by the Society of Motor Manufacturers and Traders (SMMT) have shown that electric, hydrogen and hybrid vehicles registrations over 2017 came in at just under 120,000, marking a ~35% increase from the previous year and a new annual record.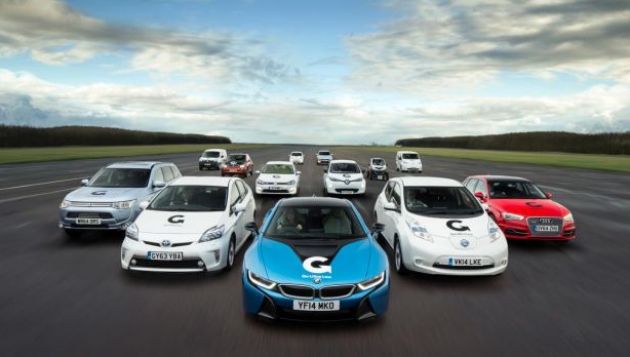 The data also showed that the number of registered cars eligible for the plug-in car grant also topped 45,000 in 2017, almost 27% higher than the previous year. In addition, 2017 along accounted for 35% of all of the 127,509 registrations under the government incentive scheme since January 2011.
The SMMT figures do not include commercial vehicles and with fleet electrification expected to account for a significant proportion of the UK's pure and hybrid electric vehicles, low emission vehicle buyers site Next Green Car estimates the total UK light-duty electric fleet to be more than 137,000 electric vehicles strong.
With demand for petrol vehicles rising by a modest 2.7%, and diesel registrations falling by a considerable 17.1% following a year of negative rhetoric towards the fuel type, demand for alternatively fuelled vehicles in the UK enjoyed the biggest boost, reaching a new annual market share of 4.7%.