(REPOST: The Telegraph)
There are just three public charging points in the borough at present, compared to 17 charging locations in nearby Corby.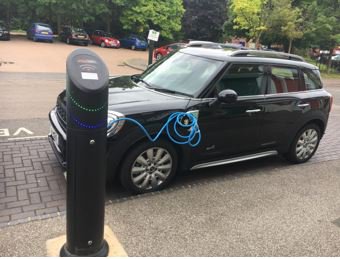 A report prepared for the council's research and development committee has outlined a two-phase project to up the number of points in Kettering.
Cllr Jim Hakewill (Con), who bought an electric Renault Zoe six weeks ago, was delighted to hear about the plans.
He said: "I am really delighted that the borough council is seriously investigating how we can make our borough more electric car-friendly.
"It would be great if we had a working group set up where we could talk to car manufacturers."
The council is working with national supplier Podpoint to discuss the feasibility of installing more charging points.
The first phase will incorporate Kettering town centre, before the A6 towns are looked at in the second phase.
Charging points could also be put into Kettering Council-owned car parks at a cost of £5,000, if Government funding is not available.
The report added that income could be generated from charging points in the car parks and Cllr Hakewill agreed that the points could benefit the town's economy.