Major semiconductor manufacturer Intel Corp has highlighted that its electricity consumption across its manufacturing operations in the US and Europe have reached the milestone of obtaining all electricity needs from renewable resources such as solar PV, hydro-electric and wind.
Typically, retailers such as Walmart, and IKEA are noted for high levels of solar installations on large retail outlets with high levels of self-consumption. Much harder a task is for a high-energy consumers, such as semiconductor manufacturing to achieve those levels.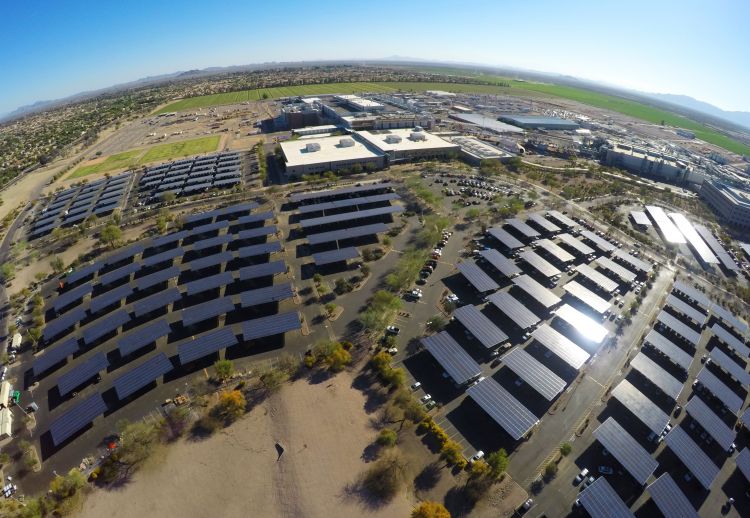 Intel noted in its latest 2017-2018 "Intel Corporate Responsibility Report" that its major manufacturing and R&D campus in Ocotillo, Arizona utilises PV carports extensively onsite and has installed more than 8,000 solar parking spots worldwide to date.
The company estimates that it has installed approximately 3 million square feet of solar arrays at Intel sites in nine countries to date, generating 33 million kilowatt hours of electricity, which is equal to the annual energy use of 3,700 US homes, according to the company.
Read more: PV-Tech