Despite widespread disruptions, postponement rather than cancellation will be the outcome for the majority of interrupted projects.
Pandemic restrictions have considerably slowed down the pace of non-residential energy storage projects during the second quarter due to challenges related to customer acquisition, installation and interconnection. The market disruption is likely to continue into 2021 and beyond, impacting both commercial and industrial clients, experts say.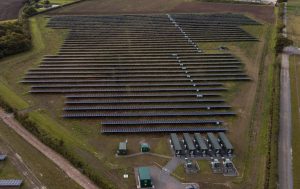 While most installations are being postponed rather than cancelled, some deals may not close in the context of an extended economic downturn.
"When it comes to projects in later stages, (where) the contract is already signed and the site is already prepared, they will get installed," said Brett Simon, senior energy analyst at Wood Mackenzie. "The projects at more risk for cancellation are some of those early stage-projects where discussions are happening but now a commercial customer may say, '… we have to reevaluate. Our business is down and we might not be able to enter into a contract right now.' "
Simon added that the decrease in new business could extend well into 2021.
Ricardo Rodriguez, research analyst, distributed energy storage, at Guidehouse Insights (formerly Navigant), has revised downward the estimate of new distributive energy storage capacity that will be deployed this year because of COVID-19-related delays. Furthermore, Rodriguez projects that the total new capacity for commercial and industrial customers in 2020 to be about 70 megawatts, down from the original forecast of 141 megawatts. "While there are some delays there, I expect the majority of that will be rolled into 2021 and 2022," Rodriguez said.
The pandemic had caused slight delays in permitting and construction for some JLL client energy storage projects—with and without solar panel installations—but they were continuing to move forward, reported Kyle Goehring, EVP with JLL's Clean Energy Solutions team.
"COVID-19 may have slowed the progress on a few programs but this is not on hold," he said. "We anticipate most properties that were considering these energy solutions will proceed in the near term."
Read more: CP Executive