Following the official announcement of the energy bills freeze over the coming winter by Prime Minister Liz Truss on Thursday 8 September, the government has released the first details of how exactly it will work.
From 1 October 2022, the Default Tariff Price Cap will be frozen at £2,500 for the next two years as part of the Energy Price Guarantee, instead of rising to £3,549, as previously announced by Ofgem. This is expected to save the average household £1,000 and the average flat £700 a year, according to the government, with additional support also announced for businesses.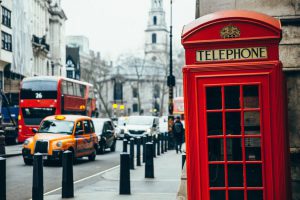 The government has now unveiled further details of how the scheme will be rolled out and the unit prices customers face, although many key points are yet to be expanded.
Domestic energy bills: unit price set at 34.0p/kWh for electricity
The Energy Price Guarantee will be automatically provided to households in England, Scotland and Wales by there energy supplier.
Support will also be provided to households in Northern Ireland, which the government is currently working with NI Utility Regulator and NI energy suppliers amongst other to ensure the same amount of support is delivered to households in the nation as in the rest of the UK.
Read more: Current+
It's Time to Go Green!
If you would like to know more about Solar Panels and the PowerBanx range of home battery systems, and get a free instant quote, please complete our online form: