Environmental and social problems could interact in global breakdown
The gathering storm of human-caused threats to climate, nature and economy pose a danger of systemic collapse comparable to the 2008 financial crisis, according to a new report that calls for urgent and radical reform to protect political and social systems.
The study says the combination of global warming, soil infertility, pollinator loss, chemical leaching and ocean acidification is creating a "new domain of risk", which is hugely underestimated by policymakers even though it may pose the greatest threat in human history.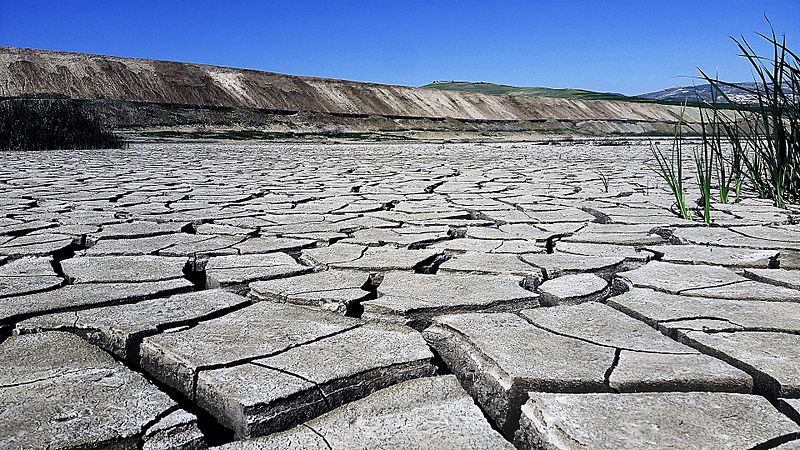 "A new, highly complex and destabilised 'domain of risk' is emerging – which includes the risk of the collapse of key social and economic systems, at local and potentially even global levels," warns the paper from the Institute for Public Policy Research. "This new risk domain affects virtually all areas of policy and politics, and it is doubtful that societies around the world are adequately prepared to manage this risk."
Until recently, most studies of environmental risk tended to examine threats in isolation: climate scientists examined disruption to weather systems, biologists focused on ecosystem loss and economists calculated potential damages from intensifying storms and droughts. But a growing body of research is assessing how the interplay of these factors can create a cascade of tipping points in human society as well as the natural world.
The new paper – This is a Crisis: Facing up to the Age of Environmental Breakdown – is a meta-study of dozens of academic papers, government documents and NGO reports compiled by IPPR, a leftwing thinktank that is considered an influence on Labour policy.
The authors examine how the deterioration of natural infrastructure, such as a stable climate and fertile land, have a knock-on effect on health, wealth, inequality and migration, which in turn heightens the possibility of political tension and conflict.
The paper stresses the human impacts go beyond climate change and are occurring at speeds unprecedented in recorded history.
Evidence on the deterioration of natural systems is presented with a series of grim global statistics: since 1950, the number of floods has increased by a factor of 15, extreme temperature events by a factor of 20, and wildfires sevenfold; topsoil is now being lost 10 to 40 times faster than it is being replenished by natural processes; the 20 warmest years since records began in 1850 have been in the past 22 years; vertebrate populations have fallen by an average of 60% since the 1970s, and insect numbers – vital for pollination – have declined even faster in some countries.
These processes amplify and interact with existing social and economic problems, potentially threatening systemic collapse similar to the 2008-9 financial crisis. Back then, a subprime mortgage crisis in the US exposed excessive risk-taking and triggered a global panic and the deepest recession since the 1930s. The IPPR study envisages a similar breakdown could occur if the US suffers relentlessly worsening damage from hurricane floods and forest fires, which would prompt a rush of insurance claims and threaten the viability of financial institutions.
"In the extreme, environmental breakdown could trigger catastrophic breakdown of human systems, driving a rapid process of 'runaway collapse' in which economic, social and political shocks cascade through the globally linked system – in much the same way as occurred in the wake of the global financial crisis of 2007-08," the paper warns.
Read more: The Guardian