Bristol City Council has this week passed a motion to declare an 'ecological emergency' and approved plans to install a battery storage unit at City Hall.
The ecological emergency declaration, made on Tuesday (4 February), has been signed by Mayor Marvin Rees, Avon and Wildlife Trust chief executive Ian Barrett and members of the local authority's cabinet.
It builds on the council's 2018 'climate emergency' declaration with a commitment to accelerate progress on the nature aspects of Bristol's One City Plan. The plan includes a headline target to double wildlife in the city-region by 2030.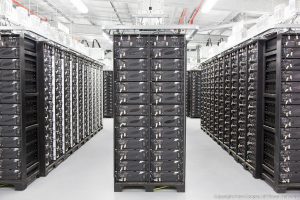 Signatories of the declaration have highlighted the need for collaboration, both across the council and externally, to meet this aim. Bristol City Council says it will work with businesses, NGOs, charities and communities, while lobbying central Government for more funding and stronger policy incentives on nature conservation and restoration. In a statement laying out its priorities, the local authority listed conserving wildlife-rich spaces, preventing habitat destruction and changing land-use approaches.
Mayor Marvin Rees said the declaration would also see the council improve ecological considerations when deciding on planning applications or taking "major" city decisions.
"This declaration will provide a focus for the whole city to come together and take positive action," Rees said.

"Our commitment to this will extend beyond parks and green spaces. We need our buildings, streets and open spaces to support wildlife and create a more nature-friendly city, and we need new developments to do the same."
Re-energised
Tuesday also saw Bristol City Council confirm plans to install a battery storage unit at City Hall, as part of its bid to reach net-zero operational emissions by 2025 and net-zero city-wide emissions by 2030.
Read more: Edie