In 2019, the multi-year pattern of record-breaking deployments of utility-scale and behind-the-meter (BTM) energy storage in the US continued.
According to Navigant Research's latest Energy Storage Tracker 4Q19, annual deployments of energy storage resources in the United States have increased from nearly 350 MW in 2018 to approximately 774 MW in 2019, with pipeline estimates indicating annual additions of approximately 1,400MW in 2020 and more than 4,000MW by 2023. Such volumes, while still speculative, are suggestive of developers' convictions and are in line with the US energy storage industry's target of adding 35GW of new capacity by 2025.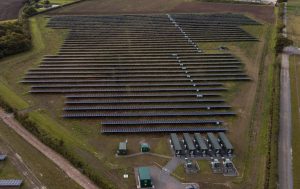 Driven by cost and performance improvements, an uptick in renewable generation capacity, grid-modernisation plans, improved opportunities for wholesale market participation, national and local government financial incentives and deployment mandates, phase-outs of feed-in tarffs (FITs) or net metering, and a desire for self-sufficiency and improved resiliency—2019 proved transformational for the energy storage industry.
As we move into a new decade, the question is whether the burgeoning energy storage industry will be able to maintain its current path of rapid growth. All signs suggest that it will – and utility-scale energy storage procurements are a major reason why.
2020 and Beyond
This year brings considerable opportunities for the power and utilities industry to spearhead the economy-wide transition to clean energy. As local governments, capital markets, and other stakeholders organise around climate change, many power and utility companies are establishing their own clean energy goals.
Read more: Energy Storage News