More than a third of UK businesses are planning to invest in electric vehicle (EV) charging infrastructure in the next 12 months, according to a report from Centrica Business Solutions.
Businesses are set to invest £13.6 billion this year in purchasing EVs, as well as setting up the charging and energy infrastructure needed. This is an increase of £2 billion from 2021, and will add more than 163,000 EVs in 2022, a 35% increase from the 121,000 registered last year.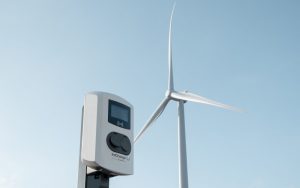 Businesses have played a "key role" in the electrification of the fleet in the UK, the report notes, with 190,000 of private and commercial battery EVs were added in 2021.
In a survey of 200 UK businesses from a wide range of sectors, the majority (62%) has said it expected to operate a 100% electric fleet in the next four years, ahead of the 2030 ban on petrol and diesel vehicle sales, and more than four in ten said they had increased their EV fleet in the past 12 months.
Some of the main drivers for this uptake of EVs for businesses in the UK are the need to meet its sustainability targets (59%), a demand from employees within the company (45%) and customers pressuring companies to be more environmentally friendly (43%).
Greg McKenna, managing director of Centrica Business Solutions, said: "Businesses will continue to play a vital role in achieving the UK's green transport ambitions, but with a record number of EVs expected to enter the UK car park this year, we must ensure the supply of vehicles and wider charging infrastructure is robust enough to meet the demand."
Read more: Current+
It's Time to Go Green!
If you would like to know more about Solar Panels and the PowerBanx range of home battery systems, and get a free instant quote, please complete our online form: