Government's official climate advisers say there is no proper preparation to cope with heatwaves and flash floods
The government's own advisers have declared themselves shocked that the UK has no proper plans for protecting people from heatwaves, flash flooding and other impacts of the climate crisis.
The Committee on Climate Change said the UK's climate crisis preparations were being run like Dad's Army and left the population at real risk, adding that funding for programmes to tackle problems resulting from global heating had been cut.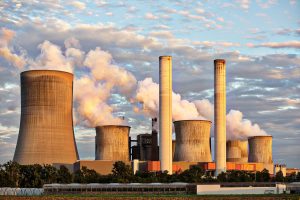 The CCC's annual progress reports, published on Wednesday, also found that just one of the 25 emissions-cutting policies it said were vital in 2018 had been delivered in full. Lord Deben, who chairs the committee, said ministers could be sued in court if the failure to act continued.
Theresa May announced in June that the UK would be the first major economy to set a legally binding target to end climate emissions by 2050. However, the CCC said the targets for 2025 and 2030 were likely to be missed by an even bigger margin than last year.
Read more: The Guardian