Yet another power generation record fell in the UK yesterday afternoon, as the country's solar fleet set a new generation record.
The UK's solar generation topped out at 9.47GW around midday yesterday (Tuesday 13 May 2019), toppling the previous record of 9.38GW set in May 2017.
And with the bright skies set to continue, there's every chance the record could be beaten again today.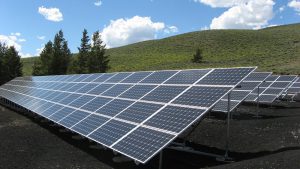 National Grid's ESO confirmed the news in a tweet, before confirming later that solar was providing more than a quarter (26%) of the country's total power output at the time.
The solar record is the latest in a spring of landmark achievements for the UK's power system. Last week the UK celebrated going a whole week without coal generation for the first time since the Industrial Revolution, aided by substantial wind generation.
Read more: Current News