Over the weekend, Storm Ciara hit the UK causing wind power to surge, breaking two records.
Gusts of up to 97mph, along with torrential rain pounded the country, causing electricity outages, flooding and travel chaos.
During this, wind hit a new record for instantaneous generation, as well as a new record for power produced in a day, overtaking a record set on December 10 during the end of Storm Atiyah.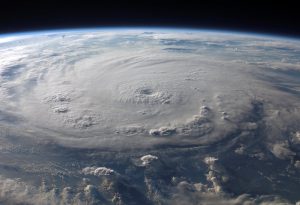 At just before 2am on Saturday 8 February, wind turbines generated 56% of the country's electricity. This was nearly 15GW of power, according to Drax Electric Insights.
Throughout Saturday, wind power accounted for 44.26% of power produced, a second record beating that set on 9 December.
Wind dwarfed all other forms of generation, with nuclear providing 18.40% and gas just 17.73%.
Eoghan Quinn, global offshore wind director at Worley said that he expects wind generation records to "continue to tumble" during 2020.
"It's only a few weeks into 2020 and we've already seen wind make up nearly half of our generation demand which reinforces the fundamental opportunity of the energy transition. The proposed 6GW of new capacity from the latest the CfD auction will add further diversification in the energy market."
Read more: Current News