SSE has committed to reaching net-zero emissions by 2050 at the latest, as it joins the Race to Zero campaign.
The Perth, Scotland headquartered energy company will ensure all it's operations are in line with the ambition to limit global warming to a maximum of 1.5ºC, and will be setting relevant science based targets.
Martin Pibworth, SSE Energy director, said that the responsibility for preventing climate change lies with everyone.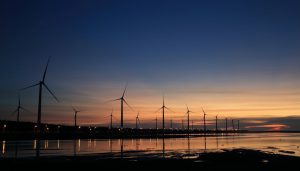 "At SSE, we have pinned our business future on providing the low carbon infrastructure that helps the UK and Ireland achieve their climate targets. But we must have our own house in order too. That's why SSE is today, committing to achieve 'net zero' carbon emissions from all of our business operations by 2050 at the latest.
"With less than 12 months until the pivotal international climate negotiations at COP26 in Glasgow, we hope many more bus."
The commitment builds on its £7.5 billion investment in low-carbon energy and electricity infrastructure up to 2025, which includes building the world's largest offshore wind farm in Dogger Bank.
In August, SSE also announced its intention to draw up plans for a just transition to clean energy, which it stated was "increasingly important" as it looks forward into the 2020s.
Race to Zero is a global campaign calling for a "a resilient, zero carbon recovery" from the COVID-19 pandemic, launched by the United Nations Framework Convention on Climate Change (UNFCCC) in June.
COP26 high level climate action champion, Nigel Topping, who leads the campaign, said: "It is great that SSE is joining the Race to Zero and very encouraging to see its ambitious low-carbon investment plans. We encourage all energy companies to step up with the same level of ambition and join the Race to Zero."
Read more: CURRENT