A Department for Energy Security and Net Zero (DESNZ) report has stated that solar photovoltaics (PV) increased its generation by 10% between 2021 and 2022.
Solar PV generated 13.3TWh of electricity in 2022, an increase on the 12.1TWh generated in 2021. DESNZ stated that this increase was driven by longer average sunlight hours and 5.3% increase in capacity.
This helped generate a total of 135TWh of electricity from renewable energy sources – a new record for the UK. It is worth noting that the renewable energy sources include onshore and offshore wind, solar PV, hydro power, landfill gas and other bioenergy.
According to DESNZ's UK Energy in Brief 2023 report, the increase on the year before is primarily due to "more favourable weather conditions and new offshore wind capacity". Offshore wind generation increased the most out of the renewable sources from 35.5TWh to 45TWh.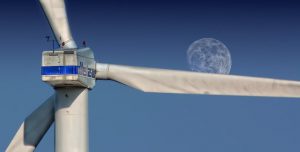 Although offshore wind in particular saw significant growth across the UK, it is also worth noting that onshore wind provided the second highest amount of renewable electricity with 35.2TWh – up from 29.2TWh in 2021. When these figures are combined, this means wind generation increased by nearly 24% to 80.3TWh despite a de facto ban on onshore wind developments in England limiting new projects.
For onshore wind, Scotland in this regard has been doing much of the heavy lifting with support from Wales and Northern Ireland.
Read more: SolarPowerPortal
It's Time to Go Green!
If you would like to know more about Solar Panels and the PowerBanx range of home battery systems, and get a free instant quote, please complete our online form: