Solar is set to be supported across a number of schools, hospitals and other public buildings as part of a £230 million funding boost by the UK government.
The funding, which is being provided by the government to implement a range of low-carbon technologies to spur decarbonisation in public buildings, supports the installation of technologies such as solar panels and heat pumps.
Dubbed the Public Sector Decarbonisation Scheme, the initiative has been running for three years and has so far allocated more than £2 billion to almost 1,000 public sector organisations across England.
Organisations that have benefited from the scheme include the University Hospitals Coventry and Warwickshire NHS Trust who installed new solar panels at the Hospital of St Cross in Rugby, Staffordshire County Council who installed solar panels at the Kingston Centre in Stafford, and Upper Norwood Library and the Waterloo Action community centre, which saw solar installed at the community centre.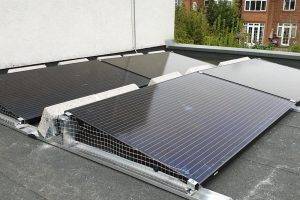 The new funding has been made available through Phase 3c of the scheme, with organisations able to spend the money allocated in the 2024 to 2025 financial year – on top of further funding for 2025 to 2026.
Lord Callanan, minister for energy efficiency and green finance, said: "We are a world-leader when it comes to reducing carbon emissions – and for us to reach our goal of net zero by 2050, we want to help public bodies like schools and hospitals to do their bit.
Read more: SolarPowerPortal
It's Time to Go Green!
If you would like to know more about Solar Panels and the PowerBanx range of home battery systems, and get a free instant quote, please complete our online form: