A seemingly ground-breaking project to create a circular end-of-life supply chain for the electric vehicle industry is being led by EMR Metals Recycling. The project has won grant support from the UK Government's Advanced Propulsion Centre.
RECOVAS is a partnership between EMR, three major vehicle manufacturers (Bentley Motors, BMW and Jaguar Land Rover), the University of Warwick, the Health and Safety Executive, the UK Battery Industrialisation Centre, Autocraft Solutions Group, Connected Energy (which repurpose electric car batteries) and uRecycle, which will develop what is said to be the UK's first commercial scale recycling facility for automotive battery packs.
Under current EU law and also post Brexit, manufacturers retain responsibility for the safe disposal of electric car batteries. There are already 164,100 pure electric vehicles on Britain's roads, with that number rising to 373,600 when plug-in hybrids are included. This project aims to provide a standardised and reliable route for recycling and repurposing lithium iron car batteries at a scale that can cope with the expected sales of electric vehicles in the UK.
The project will start in January 2021 and will run for 3 years, by which time the partners expect the circular supply chain to be operating commercially.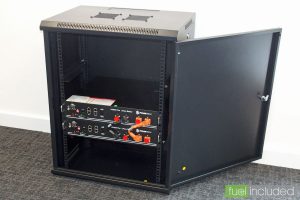 Remanufacturing is the process of repairing and re-engineering existing batteries so they could potentially be used in new cars. Reuse involves giving batteries a second life in stationary storage to help balance the use of the electricity grid during peak use and optimise the use of renewable energy and other applications. The new supply chain will help all partners to triage batteries when they arrive at approved end-of-life vehicle treatment facilities across the UK for either remanufacturing, reuse or – where this is not possible – recycling.
Roger Morton, Managing Director for Technology and Innovation at EMR, said: "Our aim is to create a circular supply chain for batteries and, in the process, reduce the cost for end-of-life disposal for the vehicle manufacturer or last owner of the car to zero. By working in partnership with the RECOVAS consortium, electric vehicle manufacturers will develop simple design changes that greatly improve the potential to remanufacture, reuse or recycle their batteries at end of life. This will help to transform the economics of the electric vehicle market."
Ian Constance, Chief Executive at the APC said: "Recycling of electric vehicle batteries is a principal part of the electric supply chain, so it's vital that we get it right. The investment in innovative projects like RECOVAS, by EMR Metal Recycling, awarded as part of our APC 16 programme, demonstrates the importance of creativity and engineering excellence in the UK's bid for a sustainable and commercial net-zero future."
Developing and managing the infrastructure to process end-of-life electric vehicles and their batteries will generate new economic activity for the UK and create over 550 green jobs in the UK within the consortium members and their supply chain.
As part of the project, leading automotive manufacturers have agreed to share more information about the design and construction of their batteries, allowing the consortium to more effectively and efficiently repurpose or recycle them.
Morton added: "We have a very strong electric vehicle industry in the UK and it is changing fast. RECOVAS is an essential part of the sustainable roll out of electric vehicles."
Professor David Greenwood, CEO of the High Value Manufacturing Catapult, University of Warwick, said: "We are excited to be involved in RECOVAS. It is an essential initiative for the UK electric vehicle sector."
The UK Government is supporting RECOVAS as part of a £49m investment in technologies that will help the automotive industry to "go green".
Read more: Envirotec