(REPOST: Eurekar)
NISSAN has finally broken the taboo surrounding electric cars, dispelling the myth that they lack road-going performance, are too expensive and have no realistic range.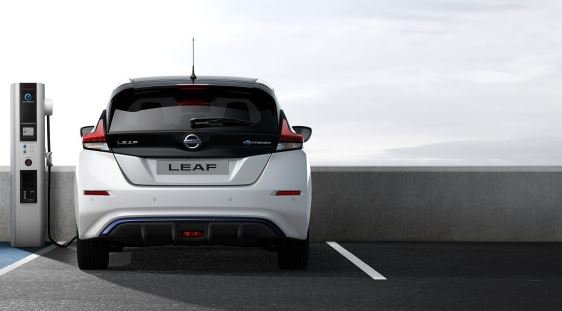 All these misnomers are now kicked into touch with the new five-door Leaf hatchback, on sale from early February, which can accelerate from 0 to 62mph in 7.9 seconds and has 38 per cent more power than the previous model.
It also has a possible battery range of up to 258 miles and a recharging time of 40 to 60 minutes with standard on-board new technology that includes self-parking, sat nav and heated front seats.
To top it all, the new four model second generation Leaf range is cheaper by an average of £1,500.
The line up starts with the Visia model priced from £21,990, then the Acenta at £24,290, the N-Connecta (£25,990) and the range-topping Tekna which costs from £27,490.
All prices include the £4,500 government grant offered to the lowest emissions vehicles.
The new Leaf, made at Nissan's Sunderland factory, is said to have running costs of around 85 per cent less than an average petrol or diesel family car and is some 75 per cent cheaper to maintain particularly with no road tax to pay, no London Congestion Charge and free parking in some areas.
Nissan says it has listened to existing Leaf owners to make more than 100 changes in ways of improving the car and the crux of that, along with on-going development work at its Cranfield Research Centre in Bedfordshire, sees the new Leaf with 50 per cent more battery range, motor power up by 40 per cent and torque up 25 per cent.
The result is a family car that's far more practical and convenient than it was previously.
The new 40kWh lithium battery can be charged up at home with a new 7kW fast charging point and drivers will be able to get an 80 per cent charge in just 40 minutes from a 50kW fast charger.
It also remains a spacious five seater and has 435 litres of boot space, around the best in class.