(Repost: Daily Mail)
The cars will have backup human drivers at the wheel and will be limited to short routes within the city's Seaport District, a burgeoning tech startup hub.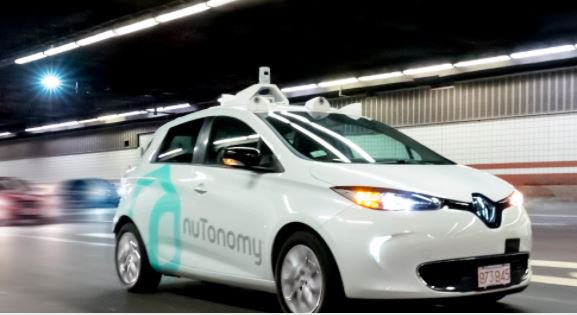 Lyft and its Boston-based partner nuTonomy, which builds self-driving software, announced Wednesday that the pilot project has begun.
The cars will initially be a small number of Renault Zoe EVs, which Nutonomy began road-testing in Boston starting last November.
Nutonomy engineers are already working on integrating Lyft software into 'a couple of' vehicles, to be deployed sometime 'in the coming months,' for actual customer pickups, though no more specific timeline was given.
Boston city officials approved the pilot in October and say they hope to gain insight into how people interact with shared autonomous vehicles that could eventually complement the city's public transit system.
Lyft hasn't disclosed how many autonomous cars it will be running in the neighborhood per day.
NuTonomy was bought earlier this year by auto supplier Delphi Automotive.
It's also testing autonomous taxis in Singapore.
Last month Lyft secured a permit to test autonomous vehicles in California, taking it one step further in the race with several other companies to bring self-driving cars to the masses.
Lyft's permit, reflected on the California Department of Motor Vehicles (DMV) website, comes two months after it announced plans to offer a self-driving car as a ride option in the San Francisco Bay Area.
Lyft already has partnerships in place with autonomous car companies to advance its self-driving strategy.