Rapid rise in renewables combined with nuclear generated 53% in 2018
A rapid rise in renewable energy, combined with low-carbon electricity from nuclear reactors, made up almost 53% of generation in 2018, the government's annual review of energy statistics revealed.
Renewable energy sources set a new record by meeting a third of the UK's power generation last year after the UK's capacity to generate power from the sun, wind, water and waste grew by 10%.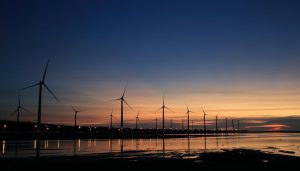 The UK's use of coal fell by a quarter to a record low of just 5%, according to the report.
The government's annual "energy bible" confirms a string of record green energy records broken in recent years, as the UK undertakes more renewable energy projects and shuts down old, polluting coal plants.
Read more: The Guardian