It caught even seasoned clean energy industry veterans by surprise when West Virginia Senator Joe Manchin and Senate Majority Leader Chuck Schumer announced a deal had been struck on the US Inflation Reduction Act. It includes what's been described by President Joe Biden as the biggest-ever investment in climate protection and energy security, a US$369 billion package to support and progress clean energy with supply-side and demand-side measures. The swiftness with which the act has been sent through the Senate and then Congress prepares the energy storage industry to become a key pillar of the US energy transition, writes Andy Tang, VP for energy storage and optimisation at Wärtsilä Energy.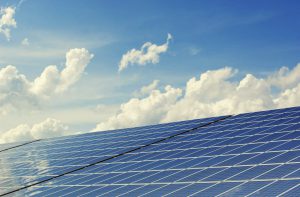 It is a monumental day in climate. Congress just passed the Inflation Reduction Act (IRA), which includes an investment tax credit (ITC) for energy storage that will unlock US energy independence, put more Americans back to work, infuse investment into local economies, and advance climate goals.
Energy providers are looking to incorporate more renewable energy sources into their portfolios, but they won't do it without insurance that customers will be able to turn on their lights when the sun isn't shining and the wind isn't blowing.
Read more: energy.storage
It's Time to Go Green!
If you would like to know more about Solar Panels and the PowerBanx range of home battery systems, and get a free instant quote, please complete our online form: