Renewables are set to contribute 80% of new power capacity to 2030 in the stated policies scenario (STEPS), with solar PV alone accounting for more than half of this, according to the International Energy Agency (IEA).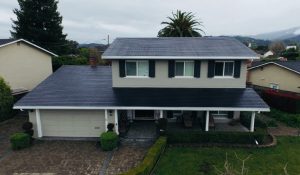 In its flagship World Energy Outlook report, the IEA expects solar manufacturing capacity to exceed 1.2TW of module nameplate capacity per year, by the end of the decade, however in the STEPS only 500GW of solar capacity will be deployed globally in 2030, less than half of the 1.2TW module nameplate capacity available for deployment.
The STEPS provides a more conservative benchmark, representing a path based on the energy and climate measures governments have put in place to date, as well as policies that are under development.
This year alone, the EIA expects renewables generation capacity additions to be over 500GW globally, with US$1 billion per day spent on solar deployment.
Measures such as expanding and strengthening the grids and more storage capacity would allow for greater integration of solar PV capacity in the electricity systems.
Manufacturing capacity to reach 1.2TW in 2030
Most of the manufacturing capacity would remain highly concentrated, with China's expansion plans far outstripping other countries. The country is already the largest producer by far with 80% of the world's manufacturing capacity.
Read more: PVTECH
It's Time to Go Green!
If you would like to know more about Solar Panels and the PowerBanx range of home battery systems, and get a free instant quote, please complete our online form: