The number of families experiencing fuel stress is set to triple overnight when the price cap is reset, reaching 6.3 million households.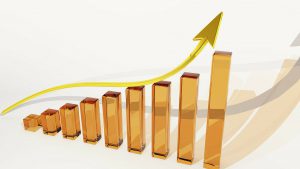 According to new research from charity Resolution Foundation, if the price cap increases by around 50% – as it is predicted to by the likes of Cornwall Insight – the number of households that find bills unaffordable will jump from 9% to 27% across the UK.
This will impact those in the North East and the West Midlands the most, with levels expected to hit 33% and 32%, respectively. Other groups expected to particularly feel the pinch include pensioners (38%), those living in local authority housing (35%) and those living in homes with an EPC F-rating (69%).
While the charity welcomed the fact the government is considering paths to help manage the surge in pricing, it called for the focus to be on lower income households, utilising the benefits system as the most effective way to provide support to these groups. This could be done through a faster-than-currently-planned uprating of benefits, which are set to rise by 3.1% in April.
Alternatively, changes to the Warm Homes Discount could help, including increasing it from £140 to £300 a year, broadening it to make all families that receive pension credit or working age benefits eligible (around 8.5 million families), making it automatic, making it timelier, and finally funding it through general taxation rather than increases to the energy bills of others. Doing this would cut the number of households in fuel stress by around 5%, said the Resolution Foundation.
Resolution Foundation has also called for broader action to cut energy bills for everyone else by spreading the cost of supplier failures over a number of years. In 2021, a record 27 suppliers collapsed as high gas prices squeezed companies.
Read more: Current+
It's Time to Go Green!
If you would like to know more about Solar Panels and the PowerBanx range of home battery systems, and get a free instant quote, please complete our online form: