Great Britain has smashed its record of continuous coal-free electricity generation, going more than 90 hours without coal over the Easter weekend.
The period lasted from Thursday night until Monday evening, and comes almost exactly a year after the last coal-free record of 76 hours was set.
Figures from Drax Electricity Insights shows that coal came off the system around 10:30pm on Thursday 18 April and re-entered at about 5:30pm on Monday 22 April 2019, falling just short of registering four consecutive days without the need for any coal-fired generation.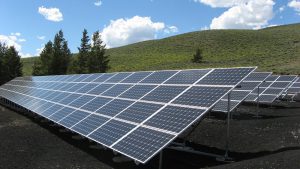 The record-setting period coincided with a bank holiday weekend boasting extensive sunshine and high temperatures, which sent much of Britain's population outside and overall energy demand falling as a result.
Read more: Current News