As promised, we showed our faces at Fully Charged Live at Silverstone on Saturday. This was the first exhibition and conference launched by Robert Llewellyn off the back of his Fully Charged YouTube show, but I'm sure not the last.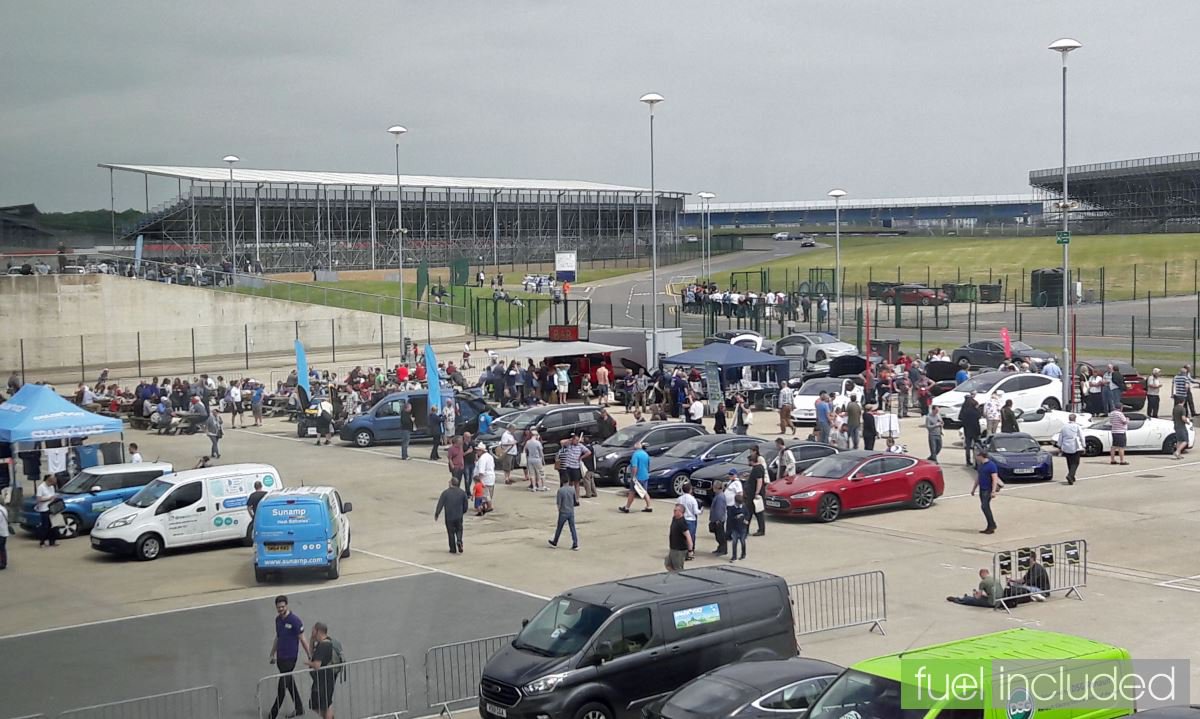 It was a very popular and busy event – 'heaving', in fact! There was a lot to see, not just a complete range of all the electric cars on sale in the UK, but also a a number of displays of battery storage and solar – so a perfect fit for Fuel Included. It was great to meet other enthusiasts – particularly those customers who said hi and had a coffee with us.
New Electric Cars
The most popular car on show, I would say, was the new Jaguar i-PACE which has just launched. This was the first chance most of the public had to see it and sit inside it. I must say it did look good 'in the flesh'.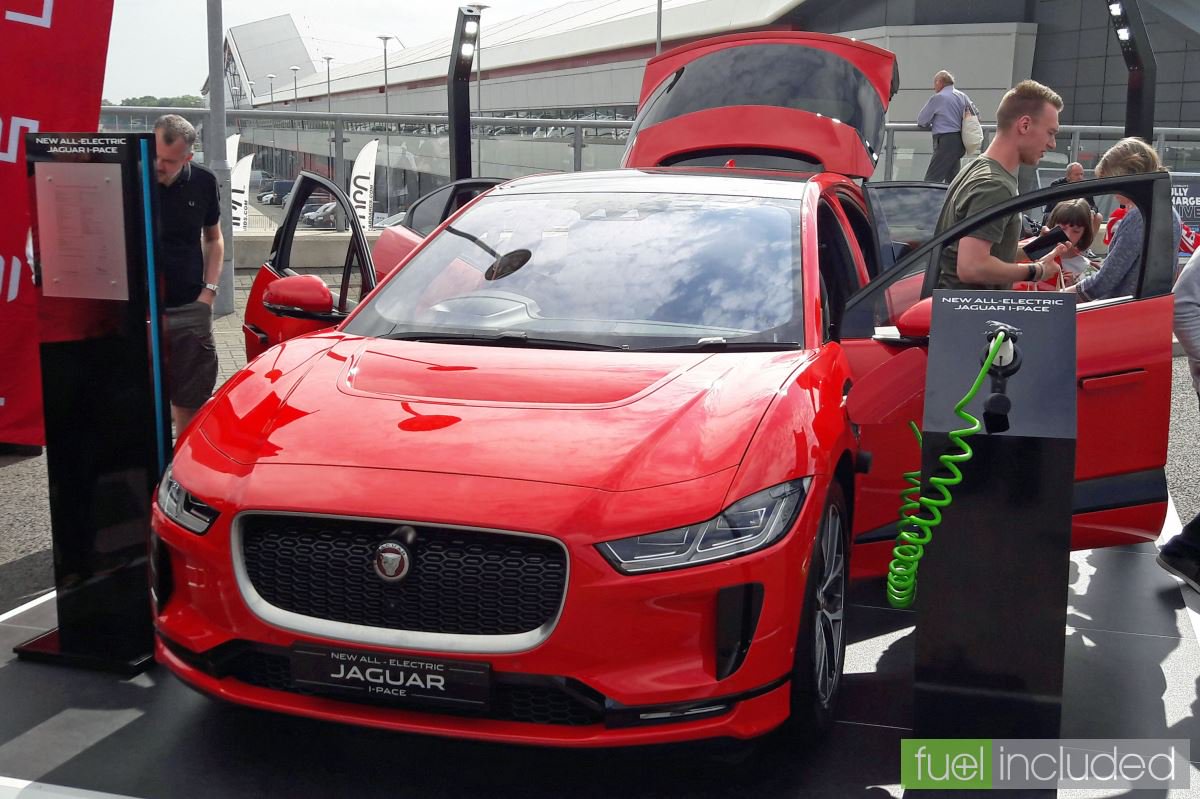 All the well known EVs were there, like the Tesla Model S and X, Nissan Leaf, Renault ZOE, BMW i3, Kia Soul, etc. as well as newer ones like the Kia Niro PHEV.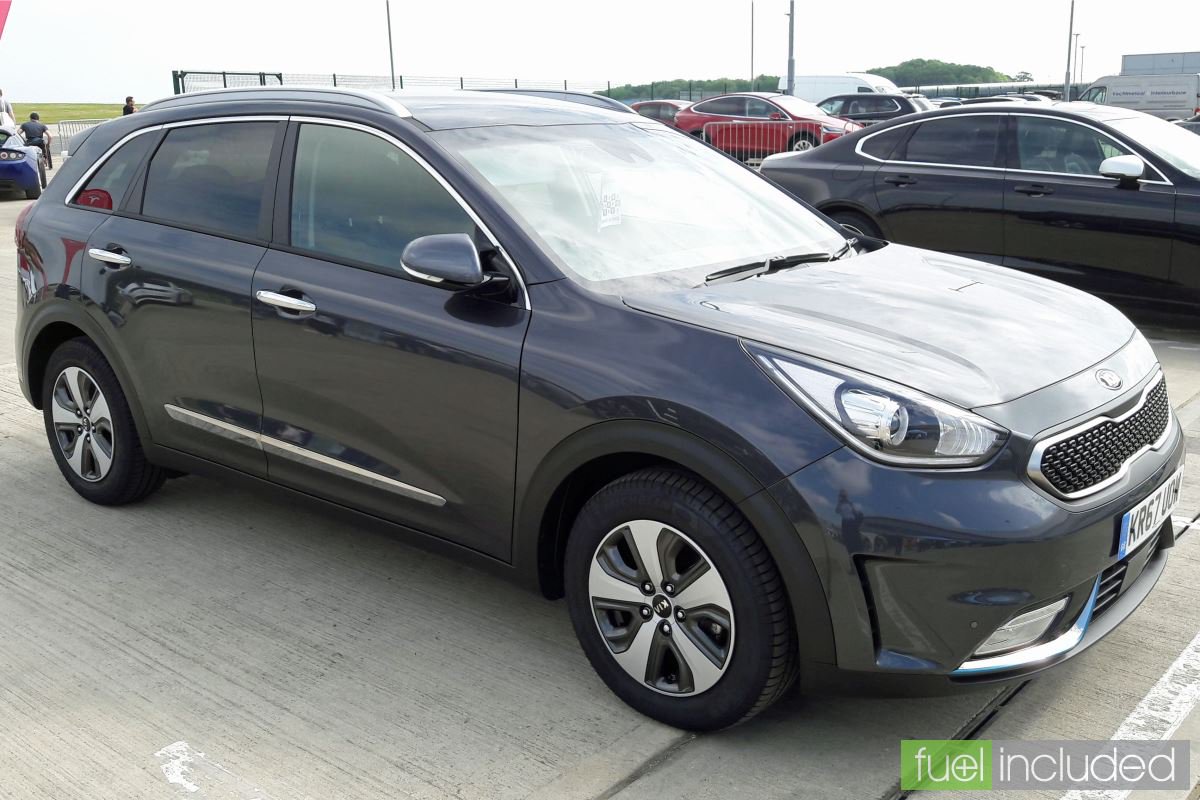 Electric Vehicle Conversions
There were lots of conversions on display – including a Land Rover, an old Mercedes, a Fiat 500, a VW Beetle, a VW camper and an ice cream van all converted to electric power.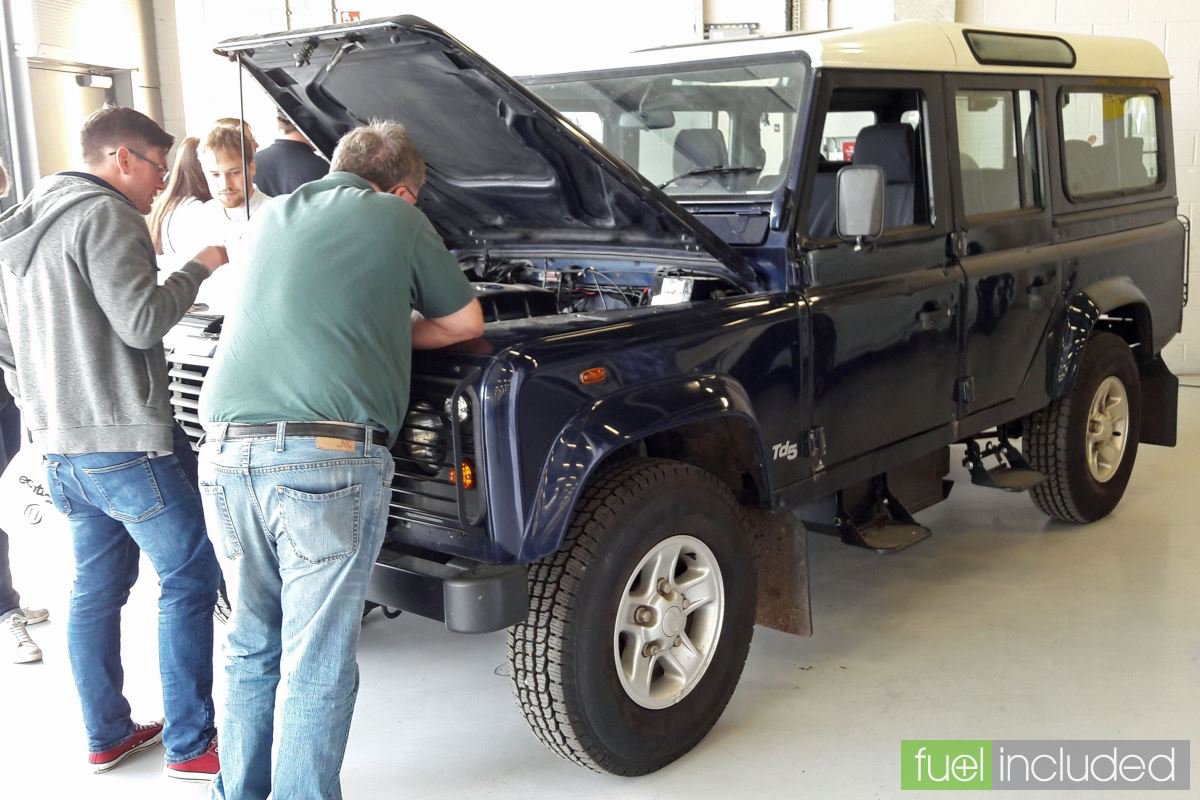 There were other kinds of conversions too, including a Tesla Model S made into a estate ('shooting brake') and an e-NV200 van as a campervan.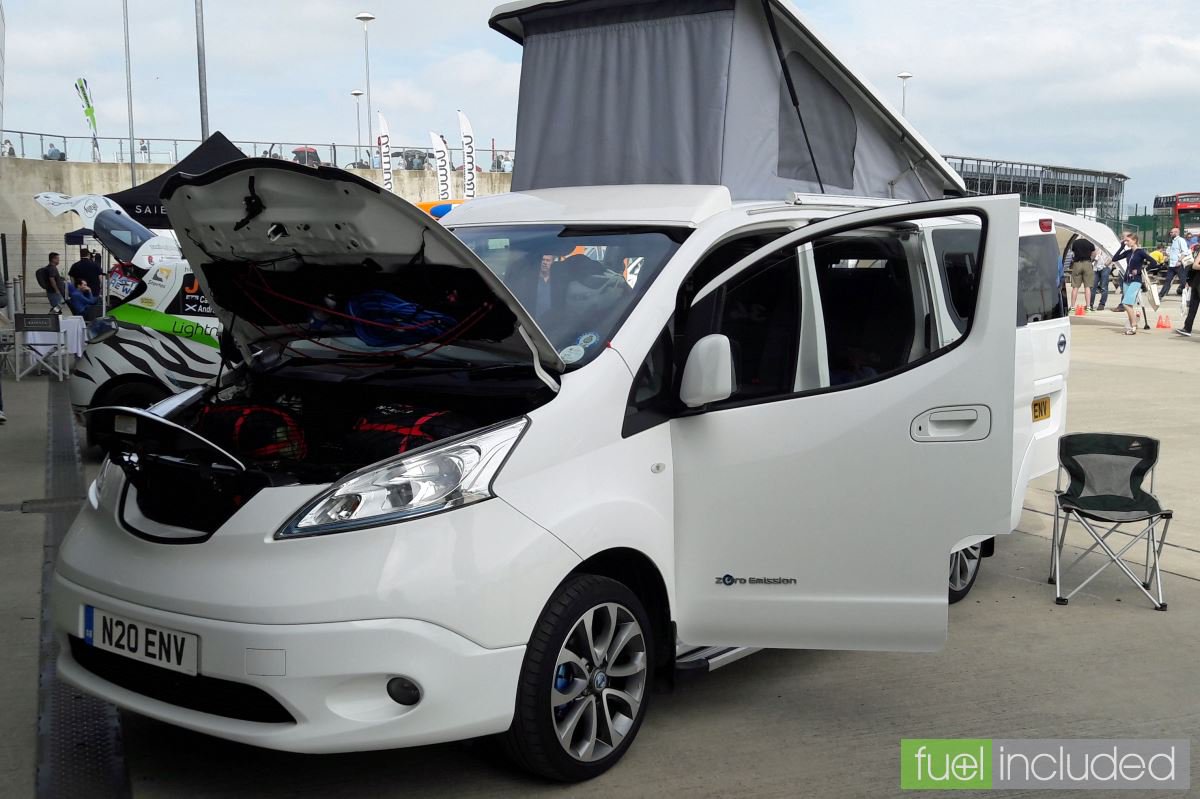 Battery and Solar
There were lots of home battery storage systems being shown off, clearly it is the 'next big thing' now that electric vehicles are nearly mainstream. There were examples from Tesla, Ovo, and Powervault as well as Nissan's xStorage.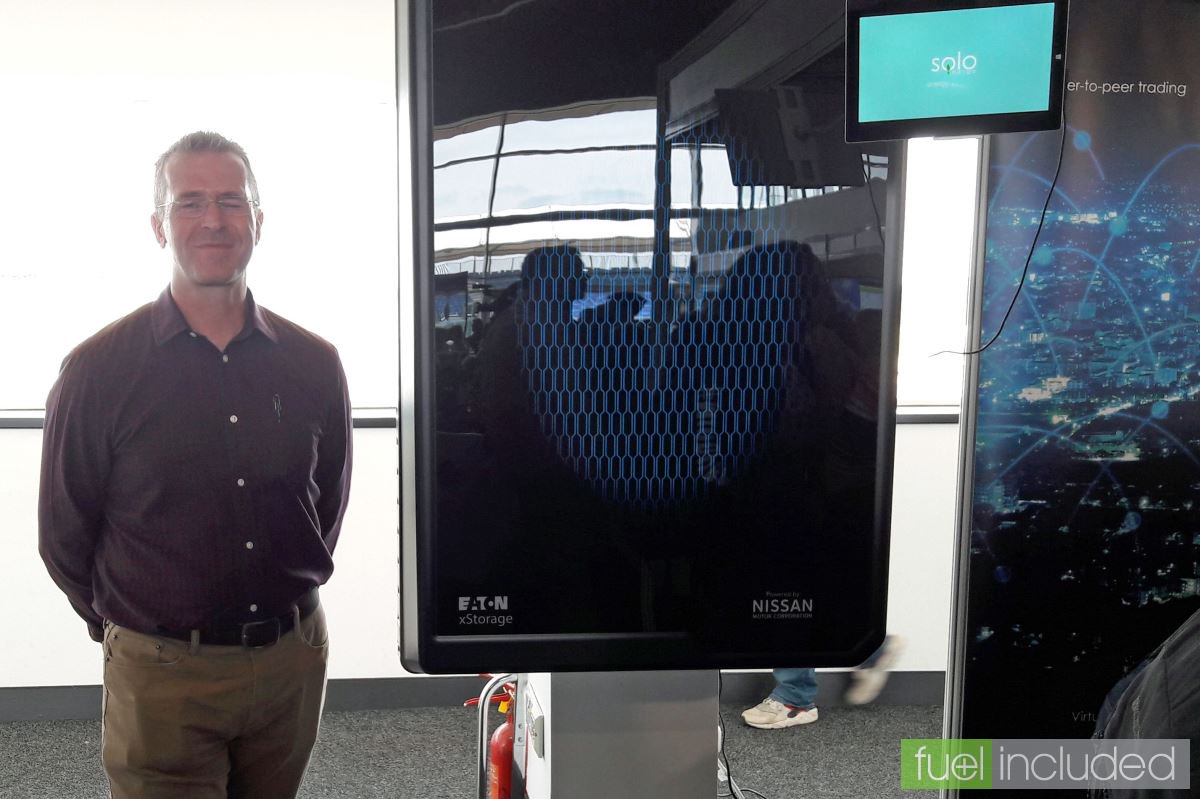 A neat technology that caught our eye was solar panels encased in glass. The aim was purely aesthetic – and it worked in my opinion – for use on very high end car ports to allow sunlight to pass through so the ports remained bright and airy, while still generating free solar power.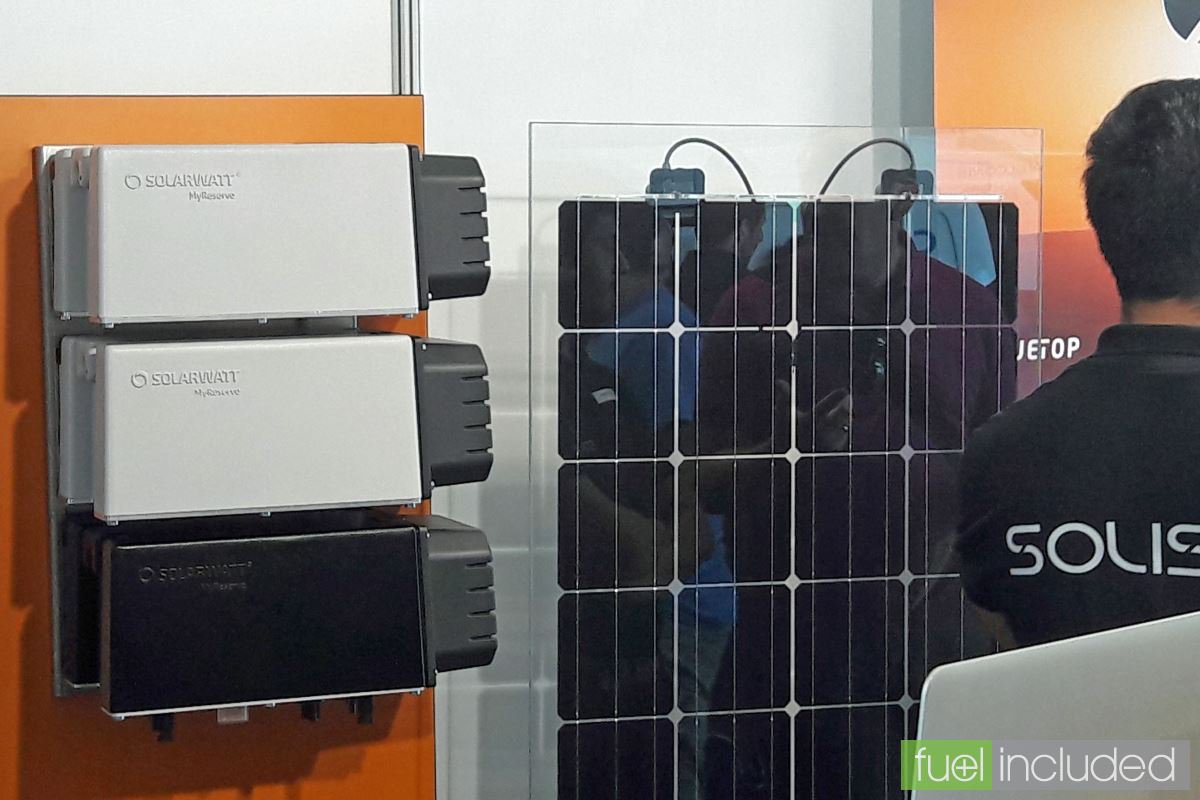 It was a great event and I'm sure we'll be at the next one – and will likely have our own stand next time. We hope to see you there.