Coal generation in the UK has fallen by 35% in the last month due to COVID-19.
This is according to new analysis from technology group Wärtsilä, which found that between 10 March and 10 April 2020, coal power dropped 35% and gas 24% compared with the same period in 2019. Renewables held a 43% share of the UK's generation, up 10% compared to 2019.
This trend was reflected across Europe, which saw a 29% drop in coal generation, meaning coal made up just 12% of EU generation. Conversely, renewables came in at 46% of generation, jumping 8% in comparison to 2019.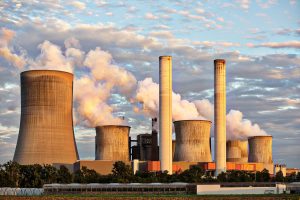 Across the entirety of Q1 2020, coal generation in the UK and Europe dropped 25.5%, with renewables reaching a 43% share of generation.
The UK has already been making strides in reducing its coal generation, achieving a landmark fortnight with no coal generation last May.
Additionally, last month SSE closed its Fiddler's Ferry coal-fired power plant and RWE closed its Aberthaw B, taking the UK's fleet down to four.
Wärtsilä also pointed to reductions in demand, a trend already seen in the UK with demand falling to 31.2GW on 25 March, almost 3GW less than the average for March 2019.
On 12 April, demand fell to a record low of 24.18GW as sunny weather combined with the effects of the COVID-19 lockdown and the Easter bank holiday weekend.
Read more: Current News