The novel coronavirus (Covid-19) outbreak has caused a slowdown of China's economic growth, and with China being a global manufacturing hub, is having a negative impact on the world economic growth as well.
The majority of the factories remain closed or are not able to attain full production capacity due to shortage of staff and raw materials. These actions have negatively impacted stock markets across the world. Corresponding to the spread of this coronavirus outbreak, risks are on the rise.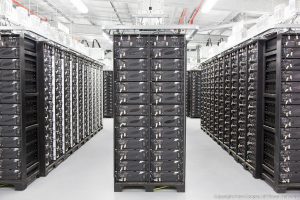 The current scenario in China is going to have an effect on the global clean energy sector, including renewable energy sources, battery energy storage, electric vehicles (EVs), and renewable heat and cooling. China is a world leader in renewable energy investment, which can be seen in the country's wind power installation; wind turbine manufacturing and solar photovoltaic (PV) manufacturing. The country is increasing its portfolio of renewables, decreasing coal consumption, and enhancing efficiency in an effort to deal with carbon emissions. The Chinese Government has also been involved in numerous measures to boost strong battery manufacturing with the aim of being a leader in the global battery market.
China's battery manufacturers, supported by the government's industrial expansion vision, are coming up with massive battery production plants. CATL and BYD, two of the largest battery manufacturers in China, are widening their production capacities abroad backed by the Chinese Government. Lithium-ion (Li-ion) batteries are the undisputed market leader in the electrochemical storage projects across the world. The global lithium-ion battery market is dominated by players such as Panasonic, LG Chem, Samsung SDI, BYD and CATL. Their position will strengthen over the next five years but with a tilt towards Chinese suppliers, led by BYD and CATL.
As of December 2019, the number of Li-ion battery megafactories that are in pipeline to 2029 stood at 115, with 88 of them in China. Europe's planned Li-ion battery capacity is 348GWh by 2029, while China's pipeline stands at 564GWh by 2028. The total Li-ion battery capacity which is under pipeline is equivalent to 39 million electric vehicles (EVs) by 2029. Encouraging government policies, huge manufacturing base, protectionist measures, along with rising demand for batteries augur well for the Chinese battery market.
China, a battery manufacturing powerhouse in the world, is now dealing with a slow down with the coronavirus outbreak. China's major Li-ion manufacturing players, CATL and BYD, are faced with a high probability of additional production delays. China's attempt to fight with the coronavirus outbreak has led to delayed production across a number of battery production facilities located in key coronavirus hit provinces. Even Tesla's gigafactory in Shanghai is hinting of possible of supply shortages for the US, UK and Australia. The limitations on labour movement will hit hard battery production facilities located in the coronavirus hit provinces, which are expected to contribute to battery cell production this year. This coronavirus outbreak is expected to cost Chinese battery manufacturers with around 26GWh of output in 2020.
Read more: Power Technology