UK oil and gas major BP has announced it will cut 10,000 jobs in a response to COVID-19 and the subsequent economic downturn.
The company is reducing expenditure across the business, with additional measures such as senior staff not receiving a pay rise this year and cash bonuses under question.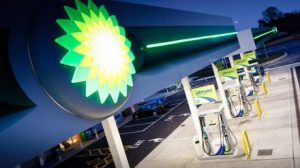 In February, BP's new CEO Bernard Looney announced that the company would be re-organised to allow it to target decarbonisation.
In an email sent to staff, Looney said:
"It was always part of the plan to make bp a leaner, faster-moving and lower carbon company. That is how we will deliver on our net zero ambition. And that is how we will seize opportunities throughout the energy transition.

"Then the covid-19 pandemic took hold. You are already aware that, beyond the clear human tragedy, there has been widespread economic fallout, along with consequences for our industry and our company."
Job losses – including 15% of the company's 10,000 UK staff – will be mostly office based roles and will take place over the next year.
"We are protecting the frontline of the company and, as always, prioritising safe and reliable operations," added Looney.
BP has an annual running cost of $22 billion (£17 billion), with around $8 billion (£6 billion) of this allocated as people costs. Given the collapsing oil price and the economic downturn triggered by COVID-19, the company needs to reduce overall capital expenditure by 25% this year, or $3 billion (£2 billion).
Read more: Current News